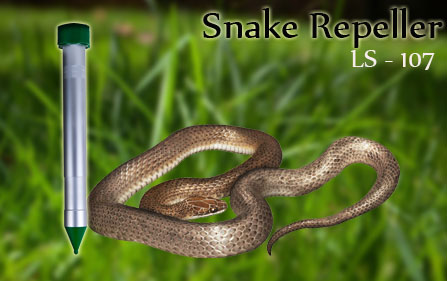 Attributable to our rich mechanical experience, our Sonic Vibrarandom Snake Repeller is known to frighten winds off from where it is introduced. It is fittingly made utilizing most extreme quality material and first rate apparatus at our unit according to the predominant modern standards. This chaser experiences quality tests to ensure its quality, adequacy, strength, unwavering quality and safe bundling.
Snakes have exceptionally poor visual perception and these can't perceive sound sonic waves conveyed by the air. Therefore, to make up, these can detect vibrations transmit from base through their cheeks as a flag of peril. Subsequently, utilizing the dynamic sound could be a functional and successful approach to frighten winds off from a specific region. The exceptionally advantageous and recently created electronic Sonic Vibrarandom Snake Chaser helps in driving snakes and allied creatures out of customer's property.
Features:
Helpful: 4 pcs. D estimate soluble battery operation.
Power proficiency: An arrangement of battery gives a year, 24 hour persistent full assurance.
Constant working: All hours of day.
Zero handling, water safe and simple installation.
Additional Information::