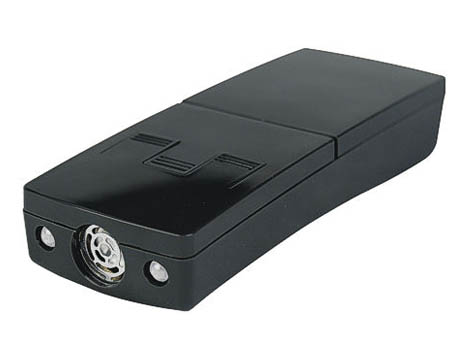 We are one of the biggest suppliers of ultrasonic dog chaser, as it is one of the most popular products among the buyers because of its reliability and affordability. You don't need to be in fear while walking or jogging in a street in the morning. Ultrasonic dog chaser is very affordable that everyone can own it.
Ultrasonic Dog Chaser (P.R. 977)
This will reasonable for use by Joggers, Bicyclists, Elderly Persons, Postman, any individual who reluctant to Dog.
New ULTRASONIC DOG CHASER is the most compassionate and safe approach to stop the threatening mutts. It can idea as canine preparing gadget by squeezing the power catch and directing with verbal or hand charges.
The ULTRASONIC DOG CHASER emanates recurrence go from 20,000 Hz to 25,000 Hz interims, which is not really capable of being heard by people yet can be heard by pooches or felines. ULTRASONIC DOG CHASER may innocuously hinder the approach of a puppy or feline while appropriately utilized. As the gadget ventures ultrasonic waves, when continually actuated, you simply press the power catch consistently and specifically point the ultrasonic transducer towards the drawing nearer hostile puppy.
The ultrasonic waves radiated from ULTRASONIC DOG CHASER will distress the pooches and make them escape. The ULTRASONIC DOG CHASER will help client to set up safe zone between he or she and the unpleasant canines. An inherent red L.E.D pointer will light when the power catch is discouraged. At the point when the L.E.D. does not light or shows desolate, the time has come to supplant battery.